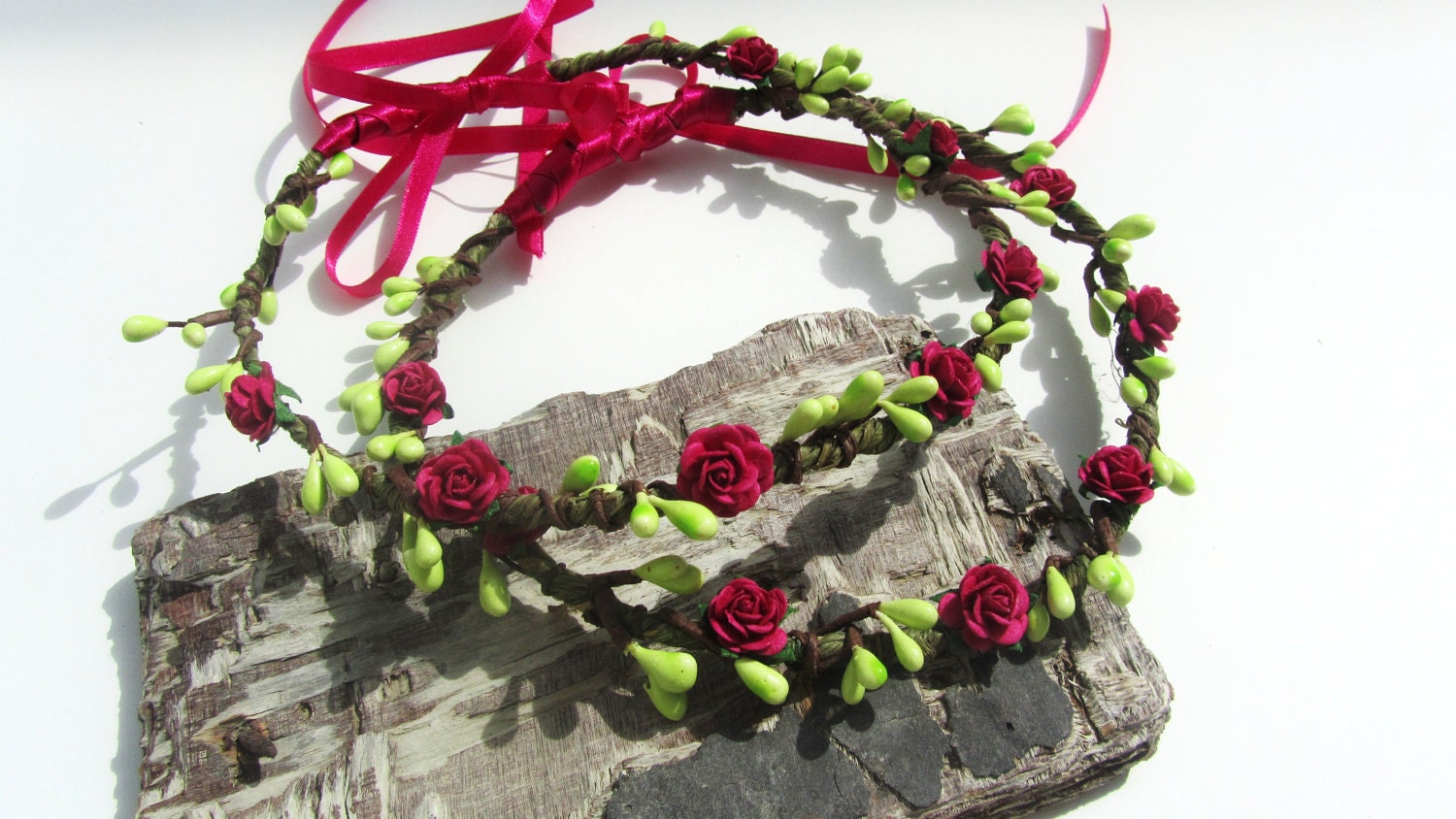 Flower Girl Tiara / Wreath with Green and Fuchsia
Whimsical wreaths / headbands with small fuchsia roses and green berries all wrapped in a rustic vine wire base! A fuchsia ribbon is hanging on the back of the head band giving a romantic touch!

This listing is for 2 wreaths measuring approximately 18 inches and are suitable for girls.
Can be worn as a headband, wreath or a tiara! It sits securely in the head.
They will make your flower girls look so cute!!

Also available in other colors (ROSES: white, yellow, blue, pink, black) or for BERRIES: yellow, pearl white or other red and woodland elements-please check the other wreaths in my shop).

Can be customized in any size, child or adult, just measure the head circumference and let me know!

♥ Flower Girl Tiaras on Etsy

http://www.etsy.com/shop/MarshiaCy

Thanks for looking!