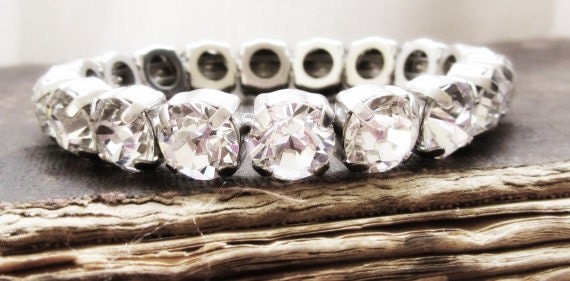 Swarovski Crystal Bracelet
Diamond Wedding Bracelet
Genuine Swarovski Crystallized Chatons 8mm are securely attached to brass platina plated settings to make this beautiful eye-caching elastic bracelet!!
The settings of this Swarovski Bracelet are brass platina plated, Pb-free (Lead Free) & Nickel-free therefore are highly resistant to water, do not tarnish or oxidize, are much more durable than the silver or gold plated settings and are completely hypoallergenic (NO allergic reactions).
Looks fabulous any season day or night!
Although this Swarovski Bracelet is STRETCH there are 3 sizes available:
SMALL: Approximately 15 cm (5.9 in) around the wrist.
MEDIUM: Approximately 16.5cm (6.5 in) around the wrist.
LARGE: Approximately 18 cm (7.1 in) around the wrist.
♥
Swarovski Crystal Bracelets on etsy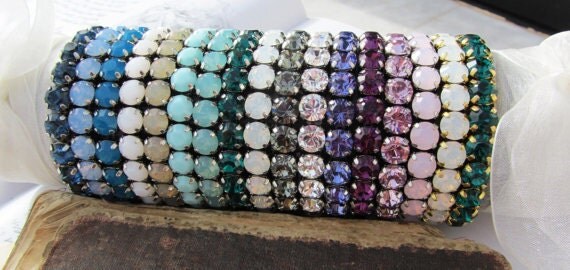 ♥Check out my Etsy shop:
http://www.etsy.com/shop/MarshiaCy